Saturday, June 19 12 Noon - Jordans Imax, Reading.
Click here for tickets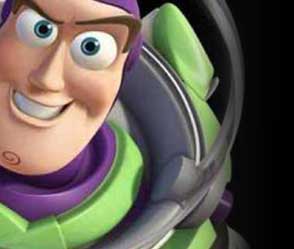 _________________

"Everyone happy?"
Absolutely LOVED it!
It may just be the best in the series imo..
I don't recall tearing up at an animated movie before?
Anyway, it was both hilarious and heartwrenching.
Very cleverly done and magnificently written from the blockbuster
opening to the touching end, Toy Story 3 was just a good ole terrific time.
I mean come on .. a barrel of monkeys, Barbie and Ken AND a Latino Buzz? Ay Carumba!
Oh and baby peas, gotta love those baby peas..hee hee
I can't wait to see it again and to 'own it on dvd or bluray'
_________________

"Everyone happy?"


Similar topics
---
Permissions in this forum:
You
cannot
reply to topics in this forum